Komentarze
Our school trip to Olsztyn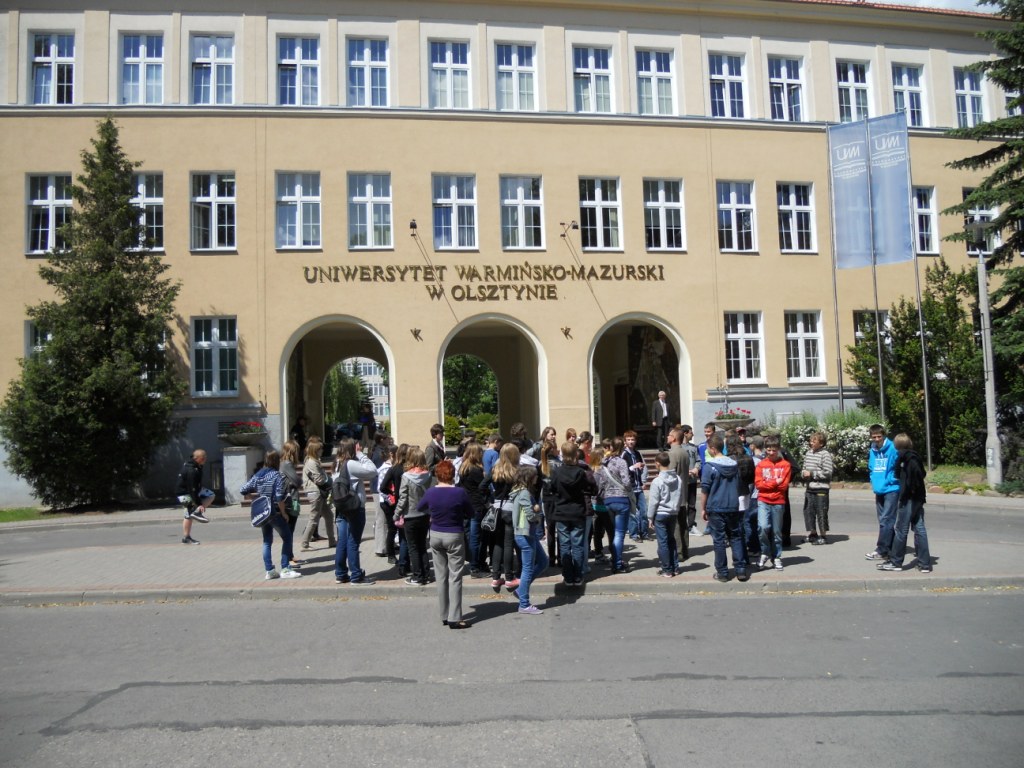 On the 25th of May, we went to a school trip to Olsztyn. First of All we visited Warmińsko-Mazurski University In Olsztyn. We were taken around the academic town. We saw workshops, a student hostel, but the most impressive was the University Library. It is well equipped. Then we visited Warmińsko-Mazurski Museum. The most interesting Hing is that: Nicholas Copernicus (Mikołaj Kopernik) lived in the Castel (1516-1521). We saw the room, were he live and worked. The canves, were M. Kopernik is telling about his discovery, (He said that the Earth goes round etery Day and the Sun doesn't move.) made a great impression on us. We admired a beatiful view from a Castel Tower chich is 40m. high. The land below looks like a big green carpet. After a delicious dinner we went Home. We must confess that Olsztyn is worth visiting.
Written by: Cezary Kulbacki and Krystian Szczepanowski
 


W tej chwili nie ma żadnych komentarzy.

Dodaj komentarz